Stay up-to-date with all of the life science events taking place in Vancouver with the Science in Vancouver events calendar! From academia to industry and biotech to pharma, our events calendar is your complete source for life science conferences, symposiums, networking, and workshops in Vancouver. We even cover science pub nights and science fundraisers!
If you're interested in promoting your life science event on the Science in Vancouver events calendar, please use our event submission form.
BC Children's Hospital Discovery Talks
Event Navigation
Discovery Talks are the research community's international seminar series. Featuring influential research leaders from around the globe, the series promotes knowledge exchange, fosters international collaborations and showcases the latest innovations in research.
The Healthy Starts Theme and Childhood Diseases Theme at BC Children's Hospital presents:
The immune system of human newborns is shaped by environmental exposures early in life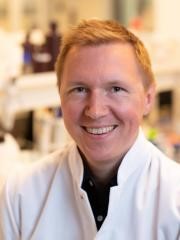 Dr. Petter Brodin, MD
Associate Professor, Immunology, Karolinska Institutet
Director, SciLifeLab National Mass Cytometry Facility, Solna, Sweden
Learning Objectives:
An overview of recent technical advances in studying newborn immune systems
Current understanding of preterm and term immune system developments
Our current understanding of immune-microbe symbiosis and its establishment early in life
Schedule
The seminar is scheduled for Friday, September 20, 2019, 3 to 4 p.m. at the Chan Centre for Family Health Education, BC Children's Hospital Research Institute (Map). Refreshments will follow in the Chieng Family Atrium. Please email healthystarts@bcchr.ca to RSVP or for more information.
Participate
Discovery Talks is accredited as a self-approved group learning activity (Section 1) as defined by the Maintenance of Certification program of the Royal College of Physicians and Surgeons of Canada. CME credits are available for all participants.
About the Speaker
Dr. Petter Brodin studied medicine at Karolinska Institutet and graduated in 2011, when he also defended his PhD thesis in immunology at the same institution. He subsequently joined the Mark Davis laboratory at Stanford University, California. There, Dr. Brodin studied human immune system variation and the influences of heritable and non-heritable factors (Brodin et al, Cell 2015). In 2013, he was recruited back to Sweden and the newly established Science for Life Laboratory in Solna to build up a national facility for mass cytometry and to form his own research group. Dr. Brodin and his team members have since continued to develop methods to profile human immune systems at the system level in health and disease. He also specializes in pediatrics and has more recently focused on early human immune systems development, and the influences of environmental factors.